AK Events x Watercolour with Tazeen
This workshop invites a small group of like-minded individuals to join a one-hour long watercolour workshop. Attendees will put their watercolour skills to the test, while also participating in thoughtful discussion. AK will deliver all materials to attendees prior to the workshop. * Please check FAQs for delivery area and details
TazsArt's 'Watercolour Night' is going to be a fun, creative paint night that will take you through a creative landscape scene. You will be able to customize your painting using colour variation while going through some basic watercolour techniques such as blending, gradient wash, wet-on-wet painting + more. Keeping an open mind flowing through the artistic process is your strongest tool to completing a unique canvas composition for you to hang proudly in your home!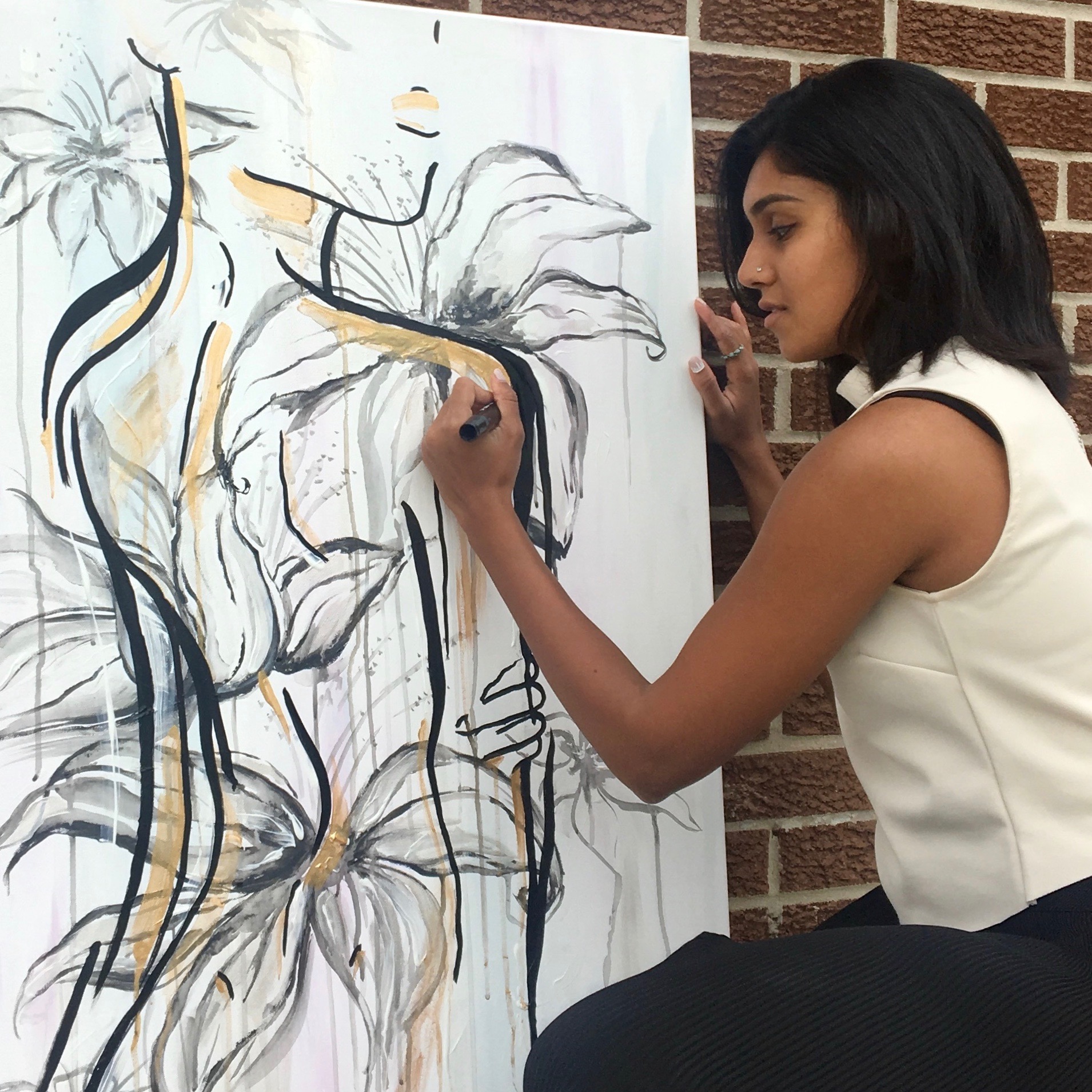 Date: Sunday, March 7, 2021
Time: 2:00 - 3:00 PM EST
Location: Virtual on Zoom
Price: $30.00
Ticket portal is now closed.
Frequently Asked Questions
Can I sign up alone?
Yes of course. We also encourage finding family and friends to join you. This workshop is a wonderful activity to do with a few friends or family members.
What do I need in order to participate?
As part of your purchase, all workshop supplies will be delivered to your door in advance of the workshop. Ensure you have a device with internet connection (preferably a computer or tablet for the optimal experience).
Do I need to purchase anything prior?
All you need to do is complete our Google Form and e-transfer us at akeventsgroupca@gmail.com to secure your spot.
How do I get the workshop materials?
Workshop materials will be delivered to your home/office on Friday, March 5 between 1:00pm-9:00pm. If this time does not work for you, please reach out to us.
What area do you deliver to?
Mississauga, Brampton, Pickering, Vaughan, Toronto, Scarborough, Richmond Hill, Markham, Stouffville, Aurora and Newmarket.
When will we receive a Zoom link?
A Zoom link will be sent to you via email on the day of the workshop. Please do not share this link with anyone.
What if I can't make it?
We understand life gets busy, so if you can't make it please let us know.
How many people can attend the workshop?
We find experiences like these better when it's a small intimate group. We will limit this experience to 20 participants. Sign up quickly to save your spot!
Are refunds available?
Unfortunately, due to the nature of this workshop we are unable to provide any refunds after the purchase has been made.